The Gauteng Department of Infrastructure Development announces that the institution is currently looking for 2500 learners through the recruiting website: www.cvspaces.co.za. The successful learners will be enrolled to the National Youth Service (NYS) Programme 2020/22. It's a one of the big expanded public works programmes from the a South African's government. The programme has a fixed term contract for 24 months (2020 to 2022). The compositions of the learners will be 40% males and 60 females. About 2% of them are people with disability and 85% of them are individuals with historically disadvantages (HDIs).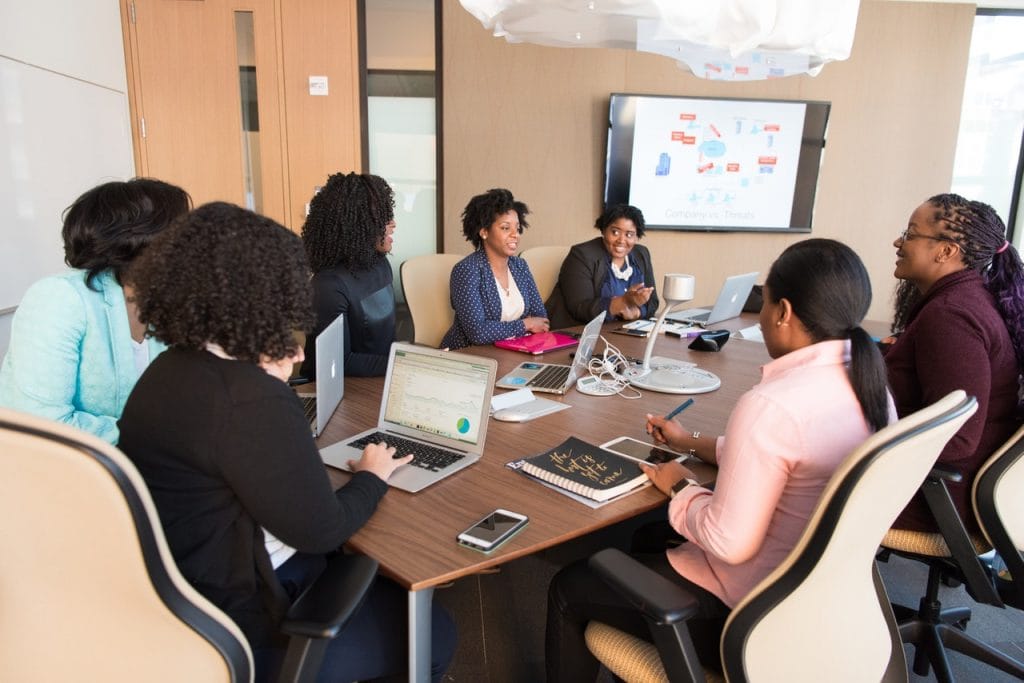 NYS Requirements
Here are the basic requirements that must be fullfilled if you want to apply for this NYS programme.
You are a South African citizen with ID;
You are a youth between 18 to 35 years;
You have completed Grade 12 or above;
You are currently reside in one of these 5 corridors of Gauteng Province (Central Development Corridor, Eastern Corridor, Western Corridor, Northern Corridor and Southern Corridor);
You are must be available during the 24 months contract and require to sign a contract;
You should have a passion in construction sector, information technology, administration or any other sectors as offered;
You have NO criminal record;
You need to submit a proof of bank account.
NYS Monthly Stipend
The Gauteng Department of Infrastructure Development will gives R3500 monthly stipend during 24 months of programme for successful candidates in this NYS Programme.
Placing Institutions
Candidates can choose in which programme and institution to apply below:
11 Rissik and Corner House;
All clinics in Tshwane 50;
Andreas Raditsela;
Ann Latsky Nursing College;
Bertha Gxowa;
Bertha Gxowa District Hospital;
Bheki Mlangeni Hospital;
Bloed Regional Office;
Bronkhorstpruit Hospital;
Carletonville Hospital;
Charlotte Maxeke Johannesburg Academic Hospital;
Charlotte Maxeke Johannesburg Academic Hospital (CMJAH);
CHBAH (BARA);
CHBAH Hub (BARA DID);
Chris Hani Baragwanath Academic Hospital;
Cullinan Care and Rehabilitation Centre;
Cullinan Rehabilitation Centre;
DID-18 Rissik;
DID-Head Office Newtown;
DID-Hub Region-Bloed;
Discoverers Facility Community Health Centre;
Dr George Mukhari Academic Hospital;
Dr Yusuf Dado Hospital;
Dunswartz;
Edenvale;
Edenvale Hospital;
Edenvale Regional Hospital;
Ekurhuleni Health District;
Ekurhuleni Health District 40 Catlin Street;
Far East Rand Hospital;
Forensic;
Ga-Rankuwa;
Ga-Rankuwa Nursing College;
Gauteng Medical Supplies Depot (MSD);
Germiston Clinic;
Heidilberg District Hospital;
Heidilberg Hospital;
Helen Joseph Hospital;
Hilbrow Community Health Centre;
JHB Metro;
Joburg Laundry;
Johan Heynes Hospital;
Jubilee District Hospital;
Kalafong Academic Hospital;
Kalafong Hospital (Hast Department);
Kalafong Provincial Tertiary Hospital (KPTH);
Kapanong Hospital;
Leachville Benoni;
Lebone College;
Lenasia South Hospital;
Leratong Hospital;
Mamelodi District Hospital;
Mary Moodley Clinic;
Masakhane;
Masakhane Proemial Laundry and Cook Freeze Factorty;
Northmed Clinic;
Nothmed Daviton;
ODI District Hospital;
Office of HOD;
Pholosong Hospital;
Pretoria Dental;
Pretoria Oral Health Care;
Pretoria West District Hospital;
Pretoria West Hospital;
Rahima Moosa Hospital;
Ramokonopi CHC;
Reception CHC;
Regional Workshop;
Sebokeng Hospital;
Sedibeng District;
Sedibeng Hub;
Sedibeng Regional Hub;
Sefako Makghato University;
Sizwe Tropical Disease Hospital;
Sizwe Tropical Hospital;
South Rand Hospital;
Springs;
Springs Regional Office;
Sterkfontein Hospital;
Steve Biko Academic Hospital;
Tambo Memorial Hospital;
Tara Hospital;
Tembisa Distric Hospital;
Tembisa Provincial Hospital;
Thelle Mogoerane Academic Hospital;
Thelle Mogoerane Regional Hospital;
Tshwane Dsitrict;
Tshwane District Health Service;
Tshwane District Hospital;
Tulisa Park;
Tulisa Park District Inspectorate Division;
Tulisa Park GDID Regional Office;
Tulisa Park Workshop;
Wattville, Actonville;
Weskoppies Hospital;
West Rand District;
Westhaven;
Westhoven Regional Office;
WITS Oral Health Centre.
NYS Applications
To apply for this programme you need to access www.cvspaces.co.za and find an interested programme from 2500 available programmes. Then click view and apply, you must register an account first and login to do it.
Documents required to submit:
Comprehensive CV;
Certified copy of your qualifications;
Certified copy of your ID (not older than six months);
All application for NYS 2020/2022 will be processed online via www.cvspaces.co.za. No hand delivered and email application since we are currently in COVID-19 pandemic.
Please note: if you have not hear any notifications/calls/result announcements from the Department (www.cvspaces.co.za) within 2 months that means you are unsuccessful.
NYS Closing Date
This programme starts online on 21 September 2020 and will be closed on 27 September 2020. So, take an action as soon as possible.