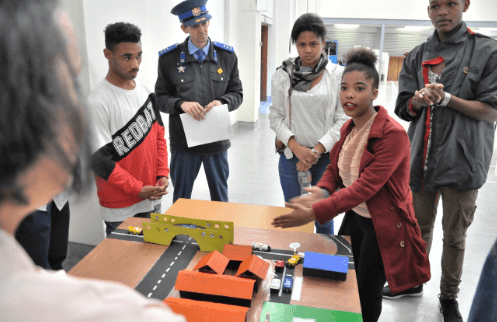 Department of Transport is providing and offering Traffic Officer Learnership program taking place in South Africa. If you are interested in such a field and you want to have a combined learning experience and a direct professional working exposure, joining the learnership would be the best option.
About the Program
This Traffic Officer Learnership program is designed to jump start the career of the candidates through direct interaction and engagement with expert veterans. Through the interaction, you are expected to gain valuable insight, knowledge, and experience within such a short span of time. As a result, you should be able to find better jobs as a Traffic Offer in the future. this opportunity shouldn't be missed as it will enrich your experience, improving your skills and abilities. The program lasts for six months. The candidates will get R3 00.00 for their monthly stipend during the program.
The Requirements
The idea of the learnership program is to get the qualified and promising candidates that can be taught and shaped well for their better future and career. There are certain requirements and measurements need taking to screen the candidates and get the potential ones. The people at the department also encouraged unemployed youth to participate. For this Traffic Officer Learnership program, the general requirements are:
The candidates must be the citizens of South Africa whose age is between 18 and 35 years old
They must be unemployed
They must have National Certificate or Grade 12 Certificate
They must get a security clearance from SAPS
They must show proof of residence
They must have a driving license for motorcycle Code +14 or Code EC
Those with foreign qualification must include an evaluation certificate from SAQA (South African Qualification Authority)
Applications should be submitted on time. Any late submission won't be accepted and so are applications through email and fax
Screened candidates who have passed the interview session are expected to be present on a time, place, and date determined by the department.
Candidates with previous employment would be checked and verified. They must go through security vetting and clearance
Be advised that candidates who haven't been contacted after 3 months (after the deadline) should consider themselves to be unsuccessful
Important Notes
Candidates who have taken a previous learnership program in Public Service sector won't be considered
They must include the reference number within the application
All applications will be
The Application Process
The application form can be downloaded and then filled out manually. Afterwards, it should be hand-delivered to Mr.Gilford Malolane at Tirelo Building. It can also be sent to The Director of Human Resource Management, Department of Community Safety and Transport Management, Private Bag X19, Mmabatho 2735. Please regard that there is no online delivery or submission is involved in this process.
Exceptions are made for those who have ever registered in the department's site – in career section. Provided that they have provided their personal information (long before the application is open), then they can try applying through the online method. But if the candidates have NEVER registered or provided any personal information before, they need to submit the application manually – via post or hand delivery.
Requirements and process can be different from year to year basis. It is advisable that you have a regular check and visit at the official site at this link for this Traffic Officer Learnership program.