In promoting the equity, Department of Defence is currently offering some positions to apply by the South African. Some of the positions of Department of Defence vacancies are as finance clerk. If you think that you are a perfect fit for the position, you can consider these details and apply for it.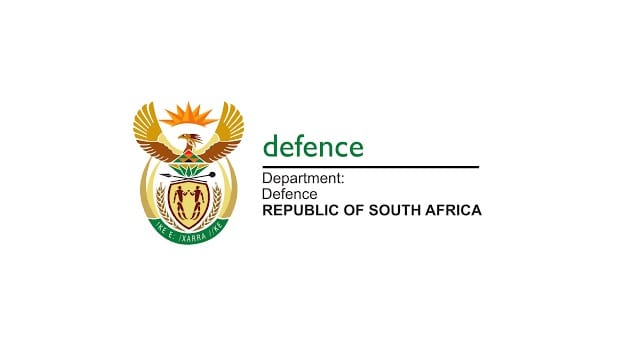 Programme Description
Position: Finance Clerk
Recruiter: Department of Defence
Location & Reference Number:
FASC LAngebaanweg – CFO 21/5/9A
Garrison – CFO 21/5/9B
Jan Kempdorp – CFO 21/5/9C
Salary: R173 703 per annum (level 5)
Type of work: 12 months contract
Duties
All jobs have different duties and responsibilities to handle. Moreover, these following details are the duties and responsibilities of a financial clerk, as follows.
Strictly applying policies, regulation, and prescriptions
Performing cashier duties by paying out cash advances
Managing receipt of State monies into the Paymaster General Account (PMG)
Receiving cash from clients and verifying for correctness in terms of payment purposes
Issuing an official receipt
Allocating the revenue accurately
Preparing and capturing deposits on FMS timely and securely dispatching deposits to the bank
Safekeeping and issuing Face Value Documents (FVD)
Archiving Accounting documents
Safekeeping payment and other accounting documentation for audit purposes
Utilizing the Financial Management System (FMS) to record all accounting transactions regularly and do enquiries
Administering claims on the central Advance System and capturing all related accounting transactions on FMS
Confirming Telkom accounts and assisting with general administration and accounting functions at the FASC
Scrutinizing, verifying, registering medical and supplier invoices for payment
Requirements
In addition, to be eligible for Department of Defence vacancies, all applicants must have these requirements and qualifications.
Having Grade 12 certificate with Finance or Accounting related subjects is compulsory
The applicants who have one year relevant experience will get an advantage
Having the ability in understanding, interpreting, and applying financial policies and prescripts correctly is vital
The applicants must have basic knowledge of financial and accounting processes, contract management, and also supply chain management processes
Having a valid RSA/ Military driver's license will get a benefit
The applicants who have Post Matric qualification in Finance or Accounting will
Having sound knowledge of the Public Finance Management Act and Treasury Regulations, Financial Management Systems, and other financial systems is recommended
Willing to work with cash in Rand and Foreign currency, assist with general administration functions and accounting documentation, and to be detached to Satellite Offices across geographical boundaries is obligatory
The applicants must have computer literate in Ms. Office software packages (Word, Excel, and PowerPoint)
Being able to effectively liaise and communicate with clients is essential
Colored males & females, African males, Indian males, White males and people with disabilities are encouraged to apply
Application
Furthermore, apart from the requirements, there are also some vital documents of Department of Defence vacancies to complete during the application, as follows.
The newly updated Z83 form
A detailed CV with full particulars of applicants training, qualifications, competencies, knowledge, experience, and etc
Certified copies of certificate
Certified copies of educational qualifications
An identity document
A valid driver's license
For applying, the applicants can submit these documents to Financial Management Division, DFSS, Career Management Section, Private Bag X 137, Pretoria, 0001. Besides, for those who prefer hand delivering, they can send them to Department of Defence, Poynton Building, 195 Bosman Street, Pretoria. These documents must be placed in the wooden post box 5 at Reception.
However, do not forget to clearly indicate the reference number. The recruiter is not going to tolerate incomplete, late, and invalid applications. Therefore, all applicants have to make sure to recheck everything before submitting.
Contact
Further, for any enquiries you have related to Department of Defence vacancies, you can contact Ms. D. A. McCOSH at (012) 392 2893 or 2892.
Closing Date
Finally, the closing date of Department of Defence vacancies will be on 16 July 2021.